Bond Cars – Film Stars in their own right
So performers with lots of fame and money understandably like to have top cars. But with the James Bond 007 franchise often the cars are as big a star as the actors!
Here's a few of the awesome vehicles featured in the films over the years. From the Sunbeam Alpine convertible in Dr No in 1962 to the Jaguar C-X75 from the latest outing, Spectre in 2015 – they're all a treat for the eye.
We're pretty sure given the usual plot lines and inevitable  car chases that most of these could have done with some paint protection film….
Sunbeam Alpine
Bentley Mark IV
Aston Martin DB5
Toyota 2000 GT
Aston Martin DBS
Mercury Cougar
Ford Mustang
AMC Hornet
Lotus Esprit
Lotus Esprit Turbo
Citroën 2CV (yes – really – check!)
Bajaj RE (haha!)
Renault Taxi
Rolls Royce Silver Cloud II
Aston Martin V8
Aston Martin DB5 (again)
BMW Z3
BMW 750iL
BMW Z8
Ford Fairlane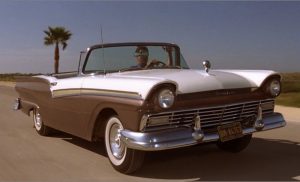 Aston Martin V12 Vanquish
Aston Martin DBS V12
Aston Martin DB5 (yes – again)
Jaguar C-X75
I'd have any one of them – even the Citroen…. probably…
January 17, 2017