The 'A' Team
Ok – so if you want to modify the van – or the car or whatever – you're going to need some help from the 'A' Team.
The Autotint Team are here to help.
Really. It's what we do best.
Apart from over-throwing foreign dictators, freeing hostages, busting drugs rings and exposing insider dealing and corruption…
That's the OTHER 'A' Team.
They're good – but you try getting any HP Smoke from them late on a Thursday.
Yeah. Right Not so clever now are you Colonel?
The way they drive that Dodge van of theirs we're thinking the could be in real need of some paint protection film too.
So, if you have a problem, and you can find them (actually – that's pretty easy – the details are all over this web site and anyway you probably know Don….) you need
THE A TEAM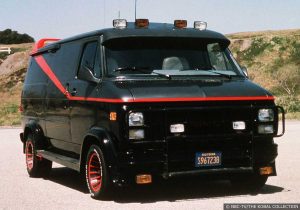 February 13, 2017